Stichting Kruidenluiden zoekt vrijwilligers!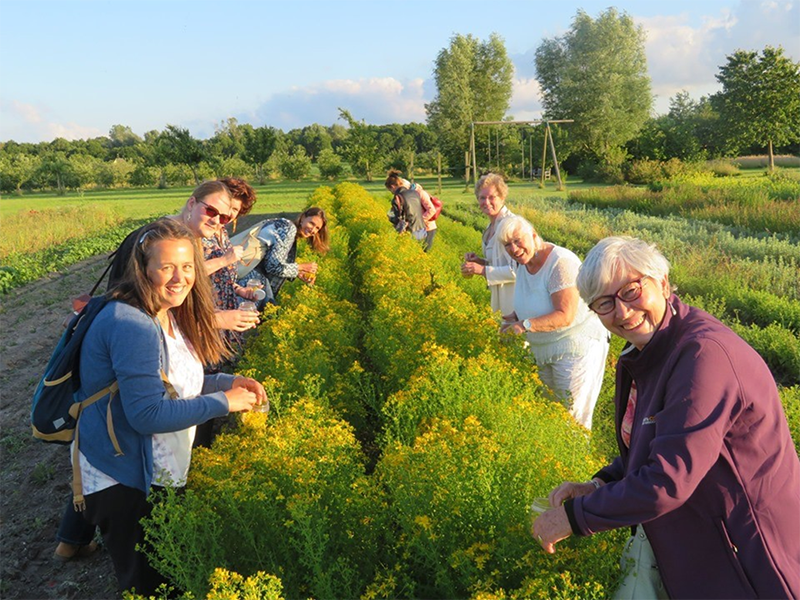 De werkzaamheden van Stichting Kruidenluiden vinden plaats in de tuin van de Polderkol. Dit is een kruidentuin met meer dan 300 soorten inheemse geneeskrachtige kruiden, die tevens vanaf 1 april tot 31 oktober elke woensdag open is voor bezoekers van buiten. Op het erf bevindt zich ook een workshopruimte, een winkeltje met producten van de Polderkol en een kleine markt met zelf opgekweekte geneeskrachtige kruiden.
Door samen te werken met vrijwilligers dient Stichting Kruidenluiden een maatschappelijk doel. We verschaffen mensen die tijdelijk of permanent niet meer kunnen werken zingeving. Daarnaast helpt buiten zijn om eetlust en slaap te reguleren. Bewegen in de natuur leidt op lange termijn tot een goede gezondheid voor lichaam en geest en verbetert de weerstand. Doordat je onder de mensen bent krijg je meer sociaal contact en dit kan bijdragen aan een betere mentale gezondheid. Kortom, natuur zorgt voor gezonde mensen. Natuurlijk zorgen wij ook voor jou en, daarnaast, jullie voor ons. Zonder jullie hulp zou onze tuin er niet zo pico bello bij liggen en zouden bezoekers niet kunnen genieten van onze kruiden en bloemen.
Onze vrijwilligersdagen zijn op woensdag en donderdag. Wij bieden verschillende werkzaamheden bijvoorbeeld: tuinonderhoud, oogsten, plantjes verkopen of achter de kassa in ons winkeltje staan. We vinden het ook leuk als je mee wil denken met onze nieuw op te starten project de plantjesmarkt.
Voor meer informatie:
Neem contact op met onze coördinator vrijwilligers Marieke T. 06 1951 1843
mail: mariekevanark@hotmail.com.