NATUURLIJK genieten van de Wilde Wijnen
De Wilde Wijngaard is een natuurwijngaard in Flevoland. In de biologische achtertuin van Lelystad wordt kruidige en zuivere wijn geproduceerd dankzij de inzet van tientallen vrijwilligers. Met grote kennis van zaken en met passie werken ze in deze gemeenschapswijngaard al 20 jaren lang succesvol samen. Hierdoor kunnen ze hoogwaardige en smaakvolle witte wijnen aanbieden.   
Vanaf eind mei 2023 is de nieuwste telg onder deze wijnen gearriveerd, de Wilde Zoete. Dankzij de zonnige en warme lente en zomer in 2022 was de oogst uitzonderlijk en bevatten de druiven intense suikers. Dat levert een zoetere maar nog steeds volfruitige witte wijn, die het verdient om op een zomerse avond of bij een lichte maaltijd geschonken te worden. De Wilde Zoete is nu te koop.
Wilt u deel uitmaken van de wijnbeleving van de Wilde Wijngaard, door mee te helpen of NATUURLIJK te genieten van de heerlijke Wilde Wijnen, kijk dan op onze website:  
www.dewildewijngaard.nl.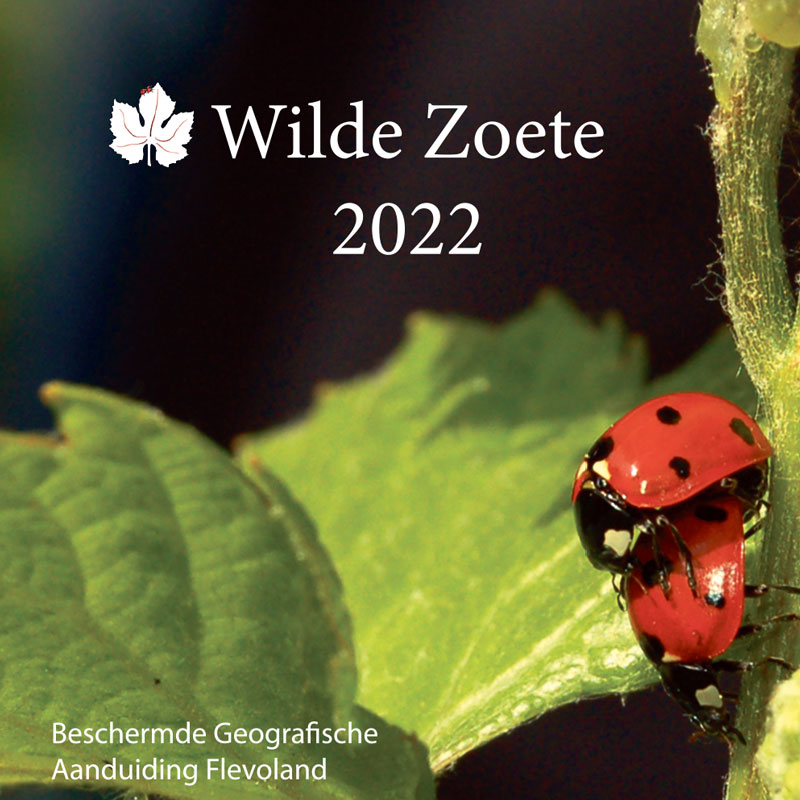 stichting Wijnbouw Lelystad