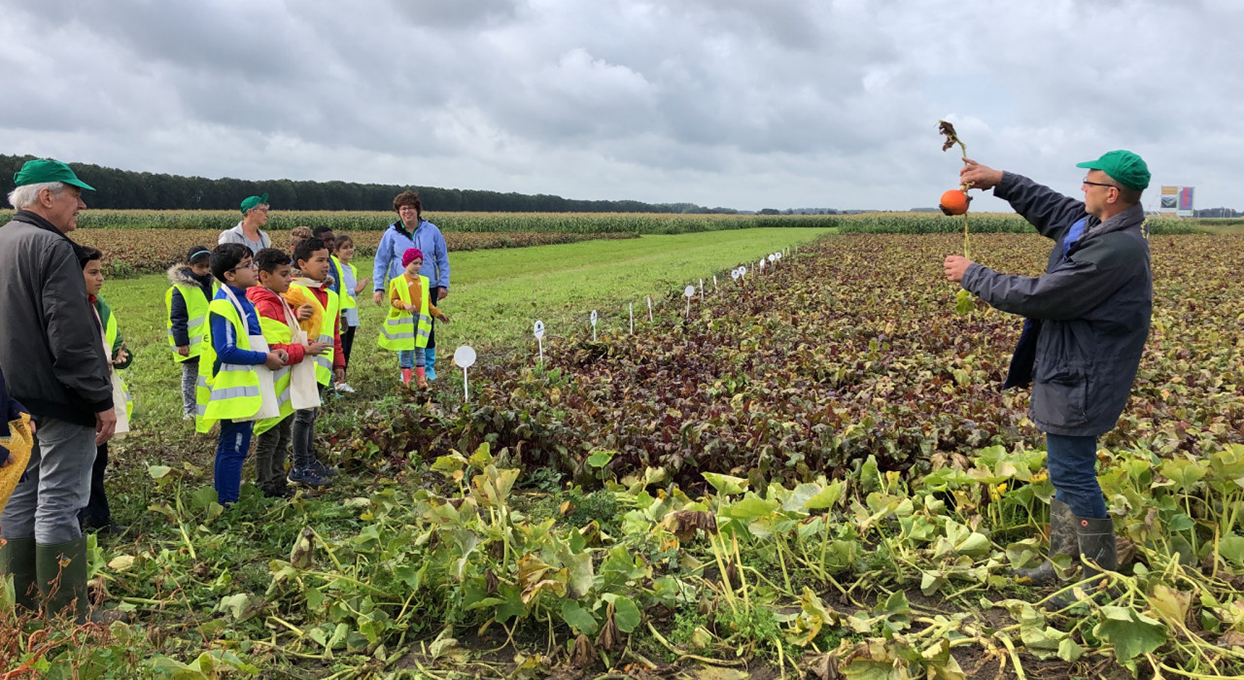 Een heerlijke kom pompoensoep.
Daarmee sloten op vrijdag 11 december 2020 de leerlingen van de scholen in Lelystad, die meededen aan van Zaadje tot Soep, hun deelname aan het project af. Binnen van Zaadje tot Soep werken Lelystadse partners samen aan een doorgaande leerlijn rond voedseleducatie.
De leerlingen uit groep 6 t/m 8 doorlopen hierbij de volgende 5 stappen:
Zaaien
Verzorgen
Oogstfeest
Koken & proeven
Food festival
In maart 2020 ging het project van start. Vanwege corona kregen alle kinderen een moestuinpakketje voor thuis. Hier zaten zaadjes in die de kinderen hebben geplant. Uiteraard moesten de zaadjes daarna verzorgd worden om ze goed te laten groeien. In september oogstten de kinderen pompoenen, sperziebonen, aardappels en rode bieten bij een aantal boeren van De Lelystadse Boer. Zij werden hierbij begeleid door een grote groep enthousiaste senioren die graag bijdragen aan maatschappelijke initiatieven.
Daarna werden de kinderen uitgedaagd door Praktijkschool De Steiger om een waanzinnig lekkere soep te bedenken. De ingestuurde recepten werden beoordeeld door de docenten van De Steiger.
Tot slot was het tijd om de soep, rondgebracht door het ROC van Flevoland, te gaan eten. Onder het eten van de soep speelden de kinderen de voedselverspillingsquiz van The waste to success.
IVN Flevoland kijkt samen met haar partners terug op een succesvol verloop van het project. Ondanks de beperkingen die corona met zich meebracht. Ook de leerlingen en leerkrachten zijn positief.