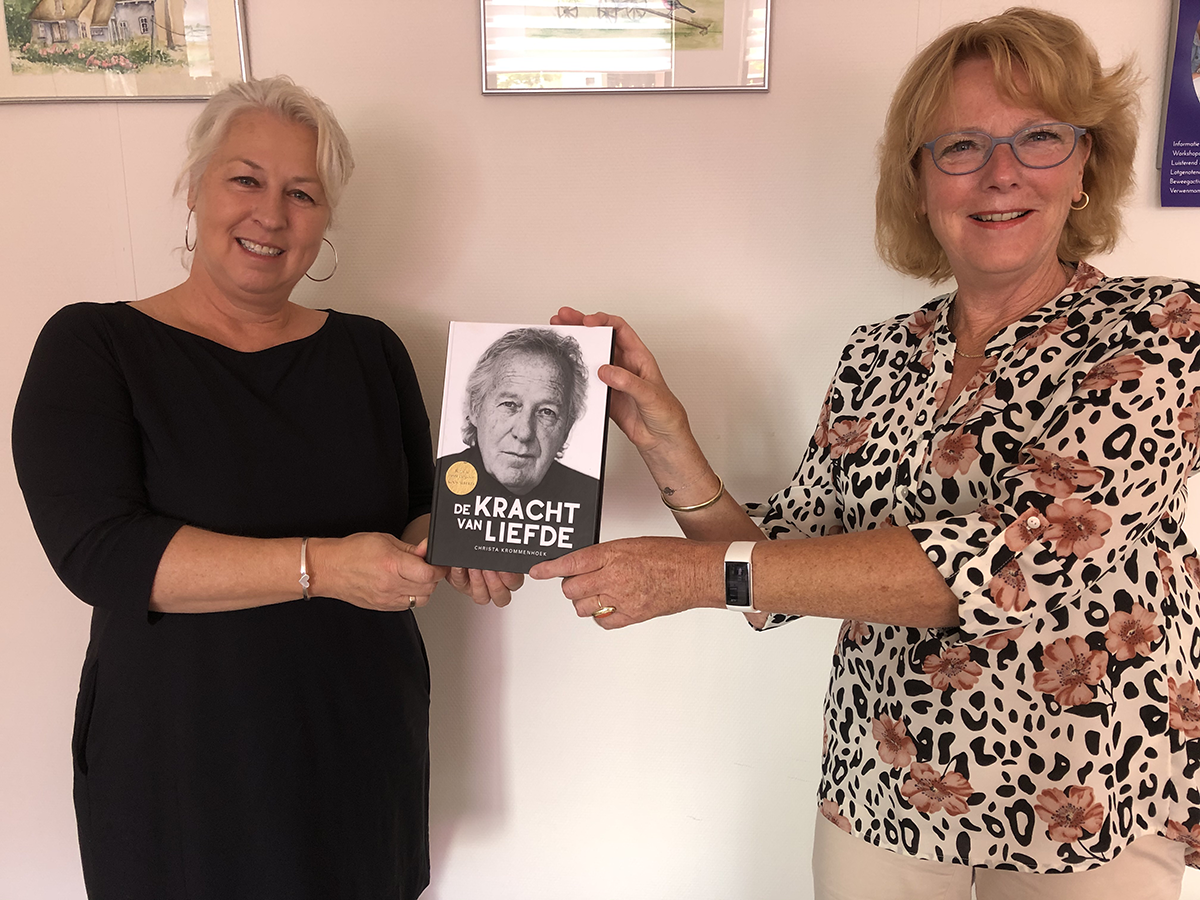 Inloophuis Passie is een inloophuis voor mensen die geconfronteerd worden met kanker. Eenieder is van harte welkom voor een kop koffie of thee en of voor een luisterend oor. Dinsdagmorgen 7 juli jl. is Christa Krommenhoek bij ons in Passie geweest en waren wij het eerste inloophuis dat het prachtige boek 'de Kracht van Liefde' mochten ontvangen. Aan alle inloophuizen in Nederland die bij de IPSO, de overkoepelende organisatie, zijn aangesloten wordt een boek gestuurd voor de bezoekers.
Het is een ode aan haar vader, Koos Alberts en een ontzettend mooie beschrijving van het leven van hem en het gezin. Het gaat over de kracht van liefde, de verbinding, de confrontatie met kanker, het ziek zijn en over doorzettingsvermogen. Rouw en verlies waarbij de kracht van liefde als een rode draad door hun leven liep. Je wordt meegenomen in het mooi geschreven verhaal. Het boek ligt in het inloophuis en bezoekers kunnen het inkijken of meenemen om te lezen. Je bent van harte welkom op de dinsdagmorgen of donderdagmiddag tijdens de zomervakantie. In het najaar hopen wij weer te kunnen starten met activiteiten dus hou onze website in de gaten (www.inloophuis-passie.nl) voor meer nieuws hierover.
Wil je meer lezen over het boek en over wat Christa nog meer doet kijk dan op haar website: www.christakrommenhoek.nl.
Meer informatie:
Het inloophuis is gevestigd in de Botter 14-01
T. 0320 – 410077