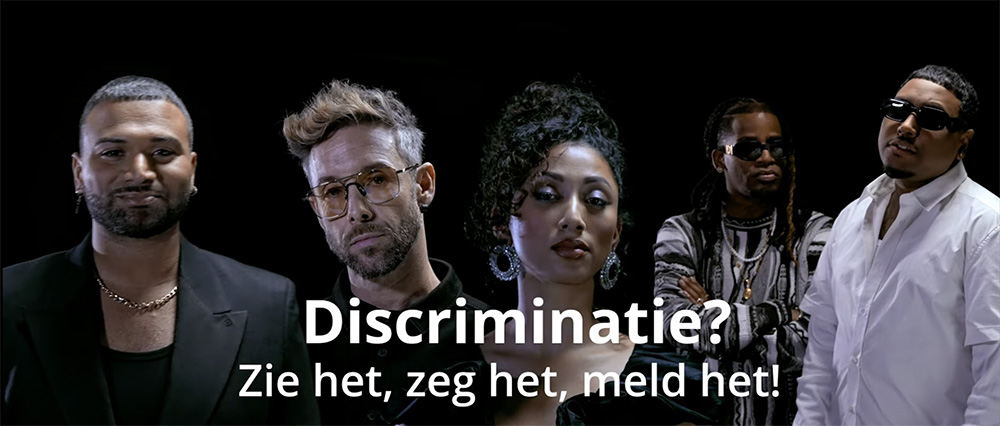 Ook maar een Mens
De wintermaanden zijn een tijd van samen zijn. Maar in deze koude wintertijd ligt ook eenzaamheid op de loer. Wees warm naar de mensen om je heen, kijk naar elkaar om en zie elkaar als Mens.
Met het nieuwe lied 'Mens' roepen artiesten uit Flevoland iedereen op om positief te blijven en zich door niets of niemand tegen te laten houden. 'Laten we solidair zijn met elkaar en ons verbinden!' is de boodschap. 'Mens' is sinds 9 december 2022 te beluisteren via alle streamingsdiensten.
Word jij ongelijk behandeld of zie je dit gebeuren bij een ander?
Zie het, zeg het, meld het! Neem contact op met Bureau Gelijke Behandeling Flevoland via 0320-233377 of info@bureaugelijkebehandeling.nl. Wij staan voor je klaar. Samen voor gelijkheid.