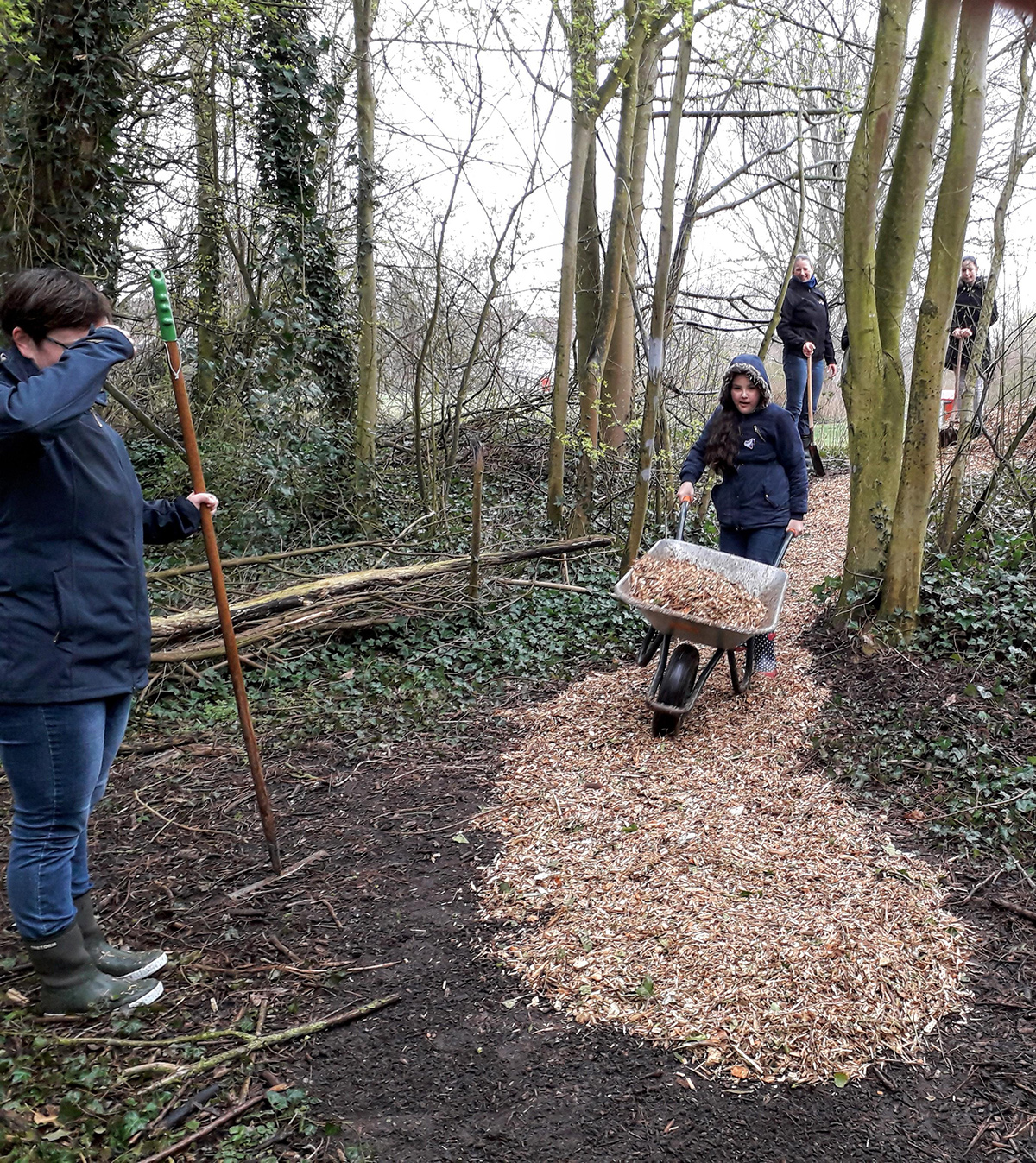 6 november Natuurwerkdag lekker bezig in het Bultpark
Op zaterdag 6 november worden ook in het Bultpark weer activiteiten georganiseerd in het kader van de landelijke Natuurwerkdag. Je bent van harte welkom!
In het Bultpark, de achtertuin voor de bewoners uit de Schouw, Hanzepark, Kempenaar, Gondel en Kogge, is altijd wat te doen, net als in je eigen tuin. Alleen is het Bultpark een stukje groter dan de gemiddelde tuin. Wat extra handen zijn daarom welkom! Natuurlijk is het Bultpark ook hét genietpark voor veel Lelystedelingen van verder weg.
Wat gaan we doen? We willen een aantal wilgen knotten. De dikke takken worden gebruikt om nieuwe schermen te vlechten rond de zonneweide, de dunne worden het bos ingesleept. Ook worden struin- en andere paden voorzien van verse houtsnippers zodat de paden weer een jaar goed beloopbaar zijn. Verder willen we graag de bakken van de Zintuigentuin schoonmaken, het Buurtbosje schoffelen en het hondenstrandje voorzien van een nieuwe laag zand. Genoeg te doen dus. Wil je meehelpen? Meld je dan aan bij Caro Snijders (carosnijders1980@gmail.com).
Heb je eigen gereedschap (kruiwagen, schoffel, bats of vork om houtsnippers te scheppen) neem het mee als het lukt. Merk het even zodat je na afloop weet wat van jou is.
We starten om 10.00 uur met koffie, thee of een frisje (uiteraard met een lekkere koek!) in de Ruiltuin achter school De Kring (en naast dierenweide De Knotwilg). Om 10.15 uur gaan we aan de slag. Rond 12.30 uur wordt er een krentenbollen lunch met soep geserveerd en om 13.00 gaan we weer verder. We stoppen om 15.00 uur. Reken maar dat werken in het Bultpark een voldaan gevoel (en, wie weet, een beetje spierpijn!) geeft. Voor alle deelnemers is er na afloop een aardigheidje: een handjevol gemengde tulpenbollen voor in de eigen tuin of in een flinke pot.
Wil je meehelpen? Meld je dan aan bij Caro Snijders (carosnijders1980@gmail.com).